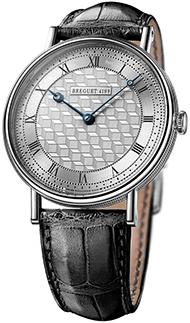 Breguet is a Swiss manufacturer of luxury watches, founded by Abraham-Louis Breguet in Paris in 1775.
The company it is one of the oldest surviving watch-making establishments and is the pioneer of numerous watch-making technologies.
Breguet watches are often easily recognized for their coin-edge cases, guilloché dials and blue pomme hands (often now referred to as 'Breguet hands').